Josie Duncan & Pablo Lafuente – Life After Winning The BBC Radio 2 Young Folk Award 2017
When myself and Josie started playing together after a very last minute gig at Celtic Connections we couldn't have imagined going on to win the BBC Radio 2 Young Folk Award the following year. Since then it's been an incredible journey. We have had the opportunity to play for 20,000 people at Fairports Cropredy Convention, performed at some great festivals such as Cambridge, HebCelt and BBC Proms in the park with fiddle player Charlie Stewart.
We were also blown away by people's generosity when we set up a crowdfunding page to support the recording of our debut album.. Through people's generosity we achieved more than what we asked for or ever expected and in turn were able to record and work with some of our favourite musicians.
Our debut album 'The Morning Tempest' was released on the 1st of February as a part of Celtic Connections and we were joined by an incredible roster of musicians, many of whom recorded on our album. We plan to do more big band gigs throughout the year. This year we have lots of exciting things coming up including a tour in May where we'll be showcasing the new album and then performing at some of our favourite festivals up and down the country.
—————————–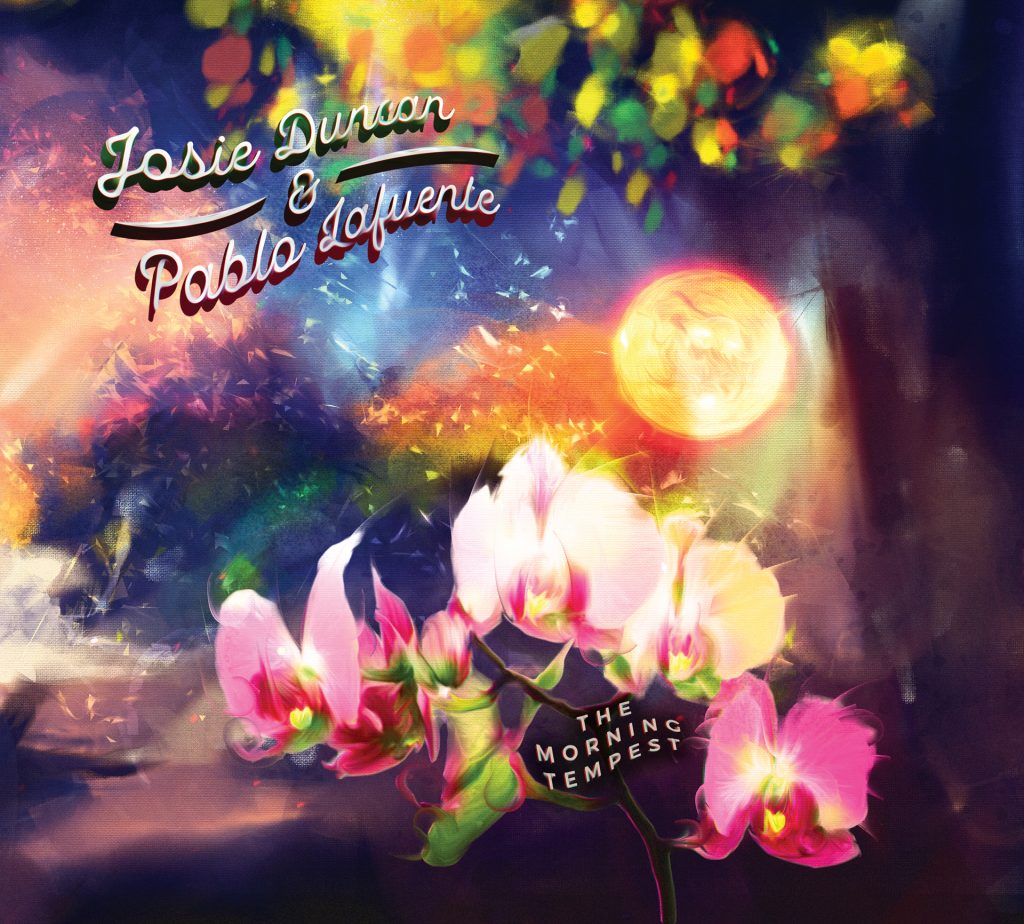 Josie & Pablo's debut album THE MORNING TEMPEST is available from their website: https://josiepablomusic.com/new-products/
Check out their Facebook and Twitter too.